I have never seen her before . I think she likes to make love laying on the hatch of her Z and imprint datsun on her arse.
Come visit Detroit KIM.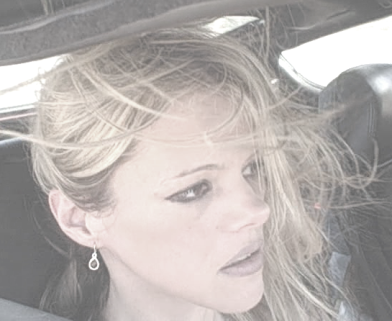 I love the desert. Far too much. And as much as I worship big beautiful American muscle cars, like my Torino, I love my itty bitty Z (that sounded pornographic) and I love tearing it all over the sand and dirt and asphalt (Z's are solid). The car does need work however. A lot of work for me to feel it's perfect (but don't tell me it's not perfect since the car is essentially, my kid, and I will throw down for that car...).
Still, I don't mind suggestions. Though the paint is stock and I usually prefer stock (even if battered) and I have a fondness for primer, I want a new paint job. But what color? I'd like a '70s copper, metallic brown or a slick silver. Maybe black since this is a '78 and that's the first year the car came noir. Or plain white like my old Speed Racer-looking 260 Z. So...suggestions? And I hate the bumpers (the back one I recently smashed) -- I want the 240 bumpers. Anyway, here's three of my favorite things -- car, desert and hideaway. Here I am driving it away from my old Inn...
http://sunsetgun.typepad.com/pretty_poison/2008/08/datsun-in-the-d.html