Discussion Starter
•
#1
•
News! We got on Speed Channel!
I am The team leader of 'Midnight Boba'. I have been working on this project for the past year and thought it was time for you guys to see it.
My team built this car was build for a special racing series in SD, that requires you to build a car for under a thousand bux. We spend 9 months building, and cleaning up this 240z, we had the fastest overall car in the racing part, but got third due to last minute rule changes/politics and not winning the car show part. And we did all this while keeping it street legal and driving her to all the events and back home again. While the slower competition was trailering alot of their cars
We were unstoppable in the drag racing part of the series. And we also took top three at all the autocross events. Our best trick was to swap the turbocharger setup out at all the autocross events and swap back in the turbo. this got kinda old after doing it for 6 official races, and 5 test races. but it only takes about an hour to swap manifolds and ecu tunes.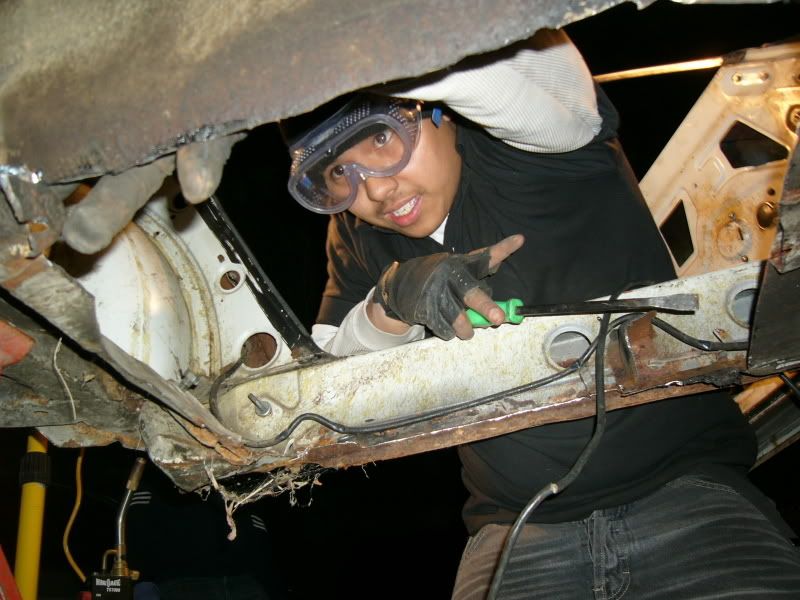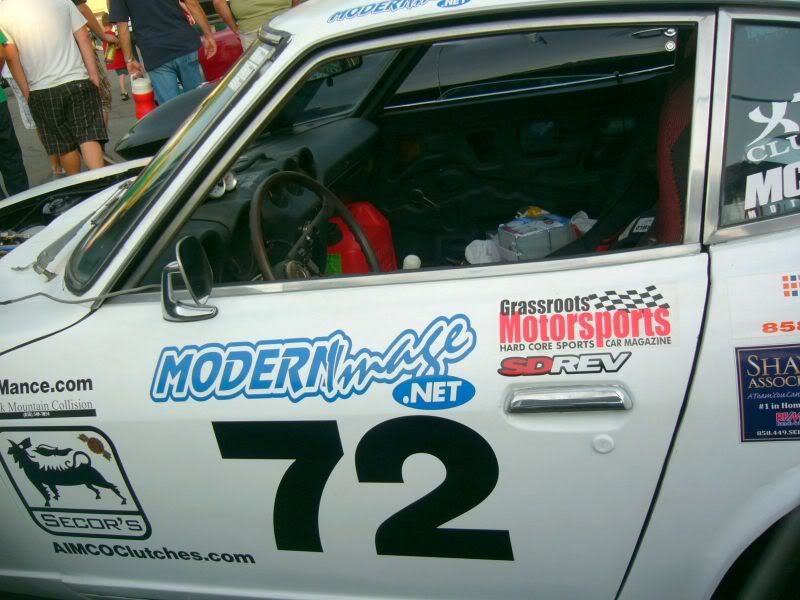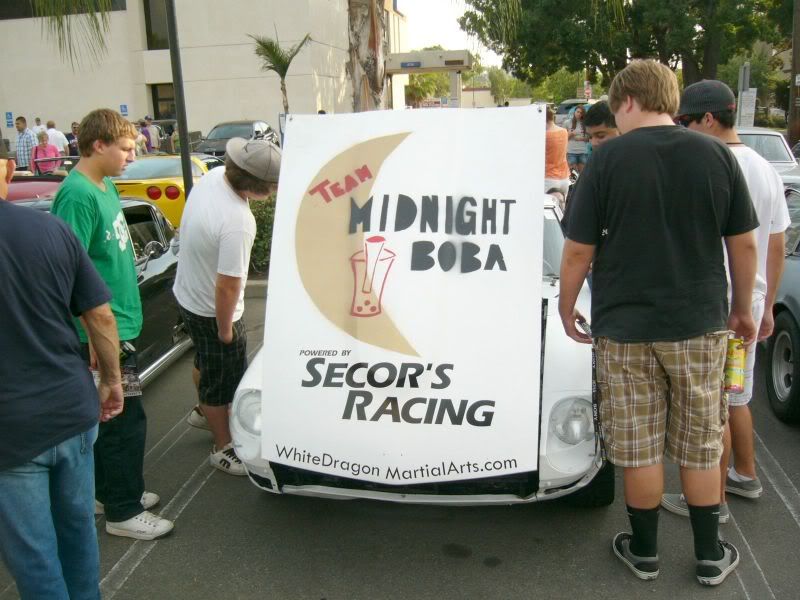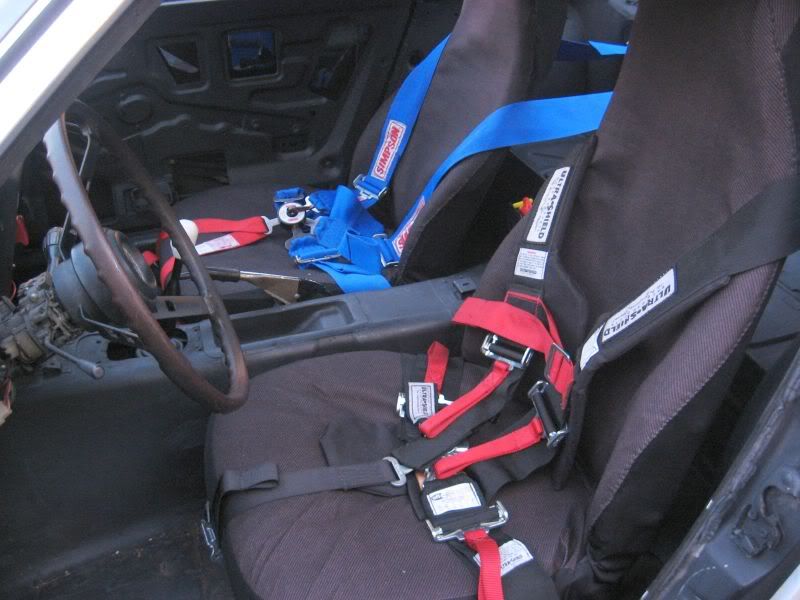 I thought you guys would like to see a 240z that made it on TV.
Here is a link to the official Mobil 1 site for the feed if you missed it last week, you may see re-runs:
http://grid1.tv/#browse/media_vault/tribes?id=1_227
They flew in from NY to film us racing, then they sent the media to be processed in England, then it shows up on speed channel in the USA and other countries.
the Specs:
1972 240z,
'98 240sx KA24de engine/5-speed converted to obd1,
Holset Hy35w Turbocharger,
35mm turbosmart wastegate,
rx7 injectors,
Walbro 255 lph pump,
Stage-4 clutch with 6-puck disk,
2.75" strait through exhaust with resonators,
z31 clsd r200,
SRT-4 intercooler,
240sx radiator with taurus fan,
2.5 degrees of negitive camber up front,
Gutted interior save the dash and heater core guestimating 1,900 lbs?,
Push button start and missile launch switches for fan and ECU power,
E-mance custom tuned stock ecu from
E-mance.com
(owner of e-mance.com came over personally to tune it for free for our racing team, nice guy!) for e-85 ethanol, makes approx. 350-400hp with turbo at 20-25psi, at least 160Hp without turbo.
Street accel run is around 0-100 in 7 seconds with 205mm street tires. (have to fight wheelspin all the way up to third gear, chirps 4th)
The car is running n/a since it was autocrossed at the last race (left alone since the Speed channel filmed it racing last month), the turbo kit is ready to bolt on (takes an hour) and i have a tune for both setups.
I haven't had time to get the car ready to sell as im starting my own racing series in San Diego for 300/400 Treadwear street tires.
www.SDclubRacing.com
Check it out could use some input for rules and always could use some help and sponsors.
I made a thread here with pics:
ka-swap thread
the race car is unofficially for sale. we are not in a rush to sell it. but the right offer will take her home.
thanks for checking it out!
if you have questions about the setup or how we did something feel free to ask.
_________________