Discussion Starter
•
#1
•
I want to buy my first Z and am looking for some advice. I have found a few adds for almost running Zs and think that I want to buy one. My idea is to buy a good condition shell and a bad condition car and combine the two to make one functioning Z.
The bad condition one is this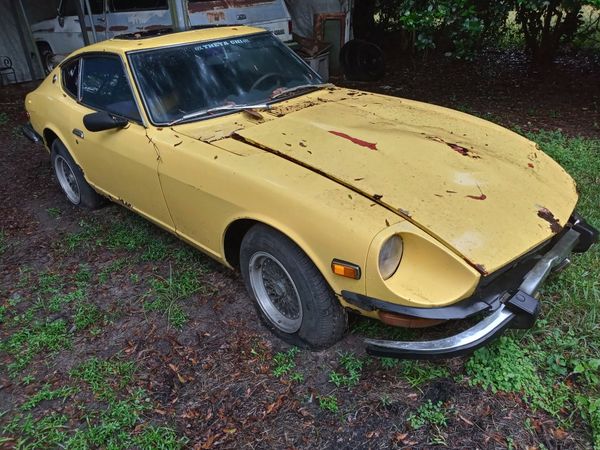 For Parts, Too many projects, too little time. Has 5-speed, accel ign. , Needs someone to finish. Must see!!!. Make an offer!

offerup.com
The good condition shell is this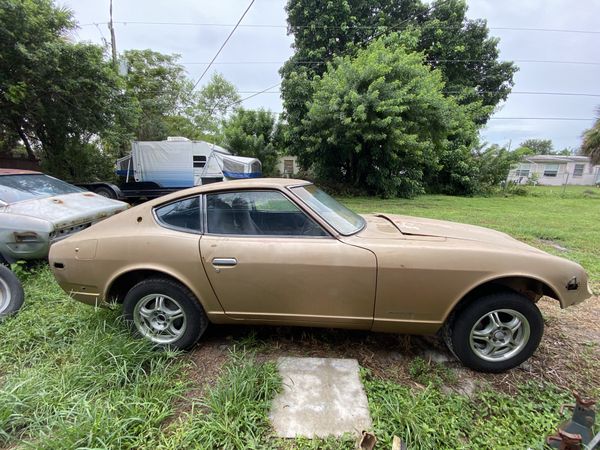 Used (normal wear), Testing waters on my 73 Datsun 240z shell, Original 4 speed manual body, I have all both thin front and rear 240z bumpers aswell. I have everything but the engine & transmission. Super solid vehicle I already purchased the floor pan and rails that I will include with the...

offerup.com
I have confirmed that both are still available and am going to try to get the bad condition one for under $600. The bad condition one needs a new carb/intake installed and the tires are shot. The good condition shell has had some more stuff done to since the original post. According to him it is "currently completely disassembled with no window no body pans no doors no Interior and it's on rotisserie and it's it's getting soda blasted this weekend ". I don't know how much to try to get the good condition one for.
I was thinking that I would buy the bad condition one for its interior, windows, and the rest of the working parts fix the engine and slap the soda blasted shell doors and bumpers.
Bottom line, Is this a good idea?