Ok.
The lower armature is for full throttle. So, in essence, I'd just want that portion to make contact when the car's throttle is fully open (gas pedal depressed). I can still use LastHuman's method just as long as I take into account the full throttle positioning too.
Found this youtube comment by nismoz31turbo:
not sure bro, but I think the microswitch makes contact at idle, on the manual z31 that is all that is used..on the auto z31 there is another switch in it that goes to the tranny and tells it to kickdown at full throttle, that is actually a throttle valve switch, a tps uses a rheostat that varies the voltage going through it depending on the ohm restistence, like a lightswitch you turn..I have learned alot from your videos thanks for posting, and you are giving me new life to fix my z31 turbo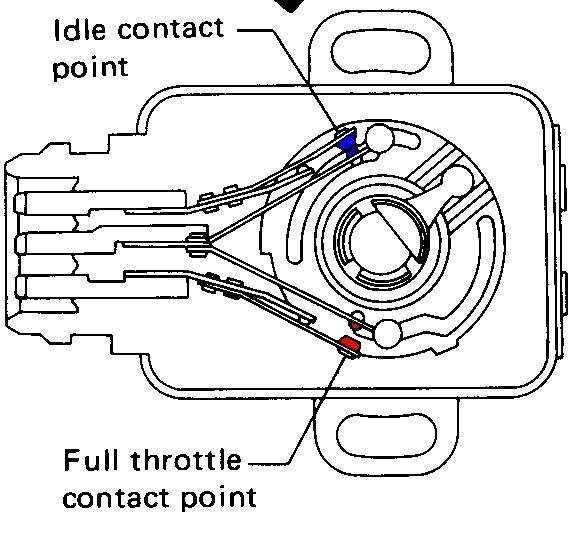 My tps may have been moved at some point, as it was already at an odd angle. I think.